"After reading Napoleon" Think and Grow Rich he was incited to pursue his goals and start a business. However, as nature will have it, his first two businesses; QMS and OYS Empire, failed hence, the need to re-strategize for a great come back. Mr. Stephen Osei Yaw is the founder of Quality Courier Services, an on-demand courier service provider that brings reliable, affordable and convenient courier services to clients at a cost-effective price. He describes himself as an autodidact with passion for success and reading as a hobby. HR Focus Africa caught up with him in this interview…
HRF: What necessitated the idea of starting a courier delivery company?
SOY: After the collapse of my business QMS, man needed to survive. Mr. Kwame Sowu Jnr. of Energy Synergies, a mentor and father to me, advised that I venture into the courier business; I thought about it and did unscientific research on how many courier service providers are in Accra. I found that there was an opportunity to serve the working class – people with busy work schedules but very little time for themselves. Although organisations may have courier services available, workers cannot use them for their personal needs. I started QCS with a bicycle and within a few weeks, Mr. Kwame Sowu Jnr. bought us our first motorcycle. Energy Synergies became our first client and still is one of our cherished clients. We have been growing steadily over the past eight years and have tailor-made solutions for Multinationals, SME's and individuals. We also provide hourly and full-day services for our clients.
HRF: We hear you have an app for delivery services, enlighten on how it works.
SOY: Yes the QCS app, is our latest product offering. QCS app is a mobile app that links clients in need of courier services to available dispatch riders. Wherever they find themselves, a client can make a request for delivery on the app. An available rider will accept the request and will get to the client via GPS. The app is complete with estimations on distance, time and cost for the delivery. The client also has the freedom to choose when payment is made – before or after delivery. When the biker starts the trip, the client can track the whereabouts of the biker at any given time on the app, and finally the client receives automated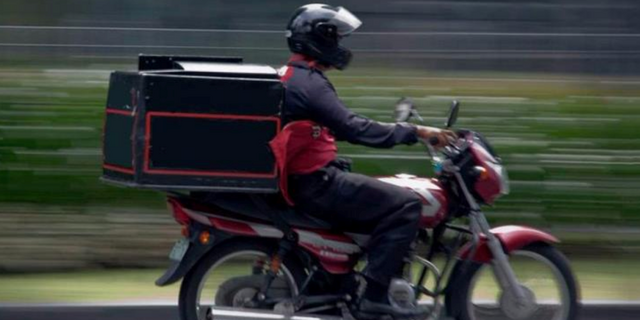 proof of delivery within 10 seconds after the delivery via mail. The QCS app gives the client all the convenience he needs with transparent billing process. QCS app is available on the App store and Google play store for free download. We also have a unique system for clients who do not want to download the app or do not have the time to key in delivery request on their phone; we have personnel on standby to assist you in making your request via phone call. With this, clients still have absolute control over their account. We believe the QCS app is the game changer in on-demand courier service in Ghana.
HRF: Considering the issue of address system in Ghana, do you think we are ready for QCS? How are you going around this problem to be effective?
SOY: I think Ghanaians have embraced technology quite well, although we are not there yet, when it comes to our address system. What we have done is to integrate Google maps and the Ghana post gps address system into the app. For this reason, irrespective of your location, you can be identified. This has been working very well so far. So the question is; are Ghanaians ready for convenience, reliability and affordability? I think the answer is a big YES.
HRFA: What are some of the processes you go through to ensure that parcels are safe and that there is guaranteed delivery?
SOY: First of all, all our bikers are vetted with thorough background checks and process before they are signed unto our platform. After the sign up, we give them thorough training to make sure they are ready to delight our clients. We also have tracking devices on our motorbikes for easy tracking and finally, the client at any point during the delivery can see the location of the biker through the app. When a biker goes offline, we can still trace his whereabouts from the backend. All these are to ensure parcels are safe and delivered without flaws.
HRFA: What should we expect from QCS in, say, 5 years?
SOY: We have vision 2023, by then QCS should be the company of choice when it comes to courier services. We are determined to saturate our market and form synergies to spread into our neighboring countries.