Idris Elba, a British Actor, Musician, and Producer, in a recent interview with the Breakfast Club revealed that although his twenty-year-old daughter, Isan Elba auditioned to play his onscreen daughter in his new movie "Beast" she was not given the role. The reason being: their on-screen chemistry was not right for the film. The father and daughter in the movie had a strained relationship but Isan's auditions did not quite capture this. According to Idris, Isan did not speak to him for three weeks after she was informed by the Producer that she did not get the role. She felt that Idris could have pulled some strings to get her the role. When Idris shared this information, it opened up a broader conversation of nepotism on twitter.
While some users supported Idris' decision, others strongly disagreed with him. O'shea Jackson Junior, the son of American Rapper, Actor and Film Maker, O'shea Jackson Snr. (professionally known as Ice Cube) also shared his views on the subject as seen in the image below: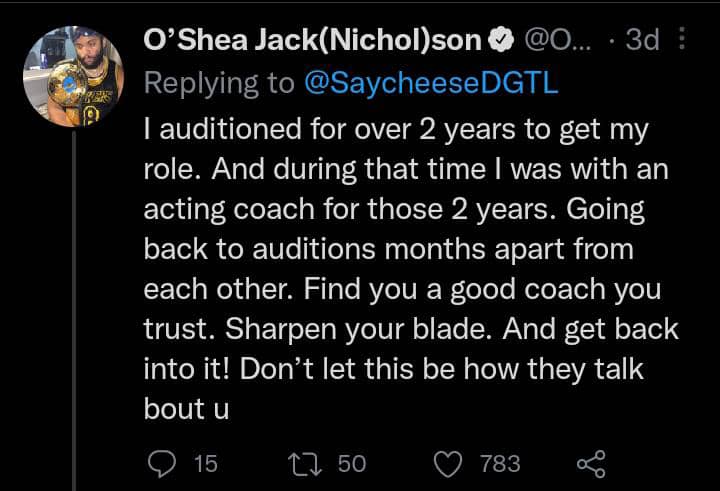 Nepotism plays out in different forms across industries. The Elba's situation was played out in the entertainment/movie industry. The same or similar instances can be spotted all across the world of work in Africa. An article on "Nepotism & Its Dangers in the Workplace" published on the HR Daily Advisor website stated that, "Employees may have less incentive to perform their responsibilities diligently and proficiently if they feel that the path to promotion is undermined by nepotism. A company using such tactics may find its more valuable employees seeking new employment where their talent is better recognized. At a minimum, workers will likely complain and become embittered and less productive in the face of blatant nepotism."
Sharing his expert opinion on nepotism and its effects in the workplace, Mr. Hope Yibor, an HR Specialist at Ofi said, "There is a negative and positive side to everything, however it becomes a problem when the negative overwhelms the positive. Nepotism at the workplace cannot fully be eradicated but it can be managed through policies to control its dire consequences on business operations. Times are currently hard, so it is normal to recruit a dependent or relative for a job role but the question is, does he or she qualify for the role? Were there others who were more qualified than your relative?"
"Personally, I have rescinded the decision to recruit someone I know or someone whose relatives are influencing me to hire to work in the same organisation. I realized this was a mistake when relatives in the same company had an important family event they all had to attend. In their absence, the team had to take on and complete their tasks which was quite tedious. Hiring friends and family can also become problematic when you have to reprimand them." He added.
Mr. Yibor then recommended some measures HR Practitioners can implement to control the effects of nepotism in the workplace. He said, "Nepotism cannot be completely eradicated like I mentioned earlier but it can be managed. All over the world, people will want to work with people they are fond of. Nobody will recruit an enemy into his or her camp. The big question then is how do we manage it? We can manage nepotism in our organisations through; enactment of guiding policies or principles, ensuring right channels of recruitment and outsourcing recruitment."
The "Beast" movie debuted at second place at the domestic box office with $11.570 million and $10.3 million at the worldwide box office, grossing a total of $21.852 million. Looking at the success of the movie so far, Idris may have been right to not give his daughter the role. On the bright side, Isan is talking to her father again and was even spotted at the premiere of the "Beast" movie.