Romelu Menama Bolingoli Lukaku is a high-flying professional soccer player who has dominated the airwaves over the last 24 hours. He made his debut at Anderlecht in 2009, and got signed to Chelsea three years later. There, he was initially loaned to another soccer club and eventually traded. On Thursday, 12th August 2021, Chelsea announced Lukaku's return to the club after seven years. Since his exit, he has played in different clubs around the world and chalking huge successes. There is a heated conversation on #LukWhosBack, with both soccer fans and sports analysts sharing whether or not Lukaku's return was a good decision.
In the people management circles, #LukWhosBack serves as an interesting referral point on the topical issue of talent management. Business-wise, Chelsea seems to have made a bad decision, by buying Lukaku for an amount of $135 million in 2021, when they initially sold him for about $38 million. On the other hand, sports experts describe this as a good strategy, to ensure the club's success in the premiere league. This is a clear case of balancing talent management and business strategy.
A Sports View on Talent Management
One could easily argue that Chelsea could have done a better job of talent management, where Lukaku is concerned. Talent management is the total set of HR Processes to attract, onboard, develop, motivate and retain high-performing employees. In this case, Lukaku seems to have had the right motivation and emotion, as he alluded to Chelsea being his 'home'.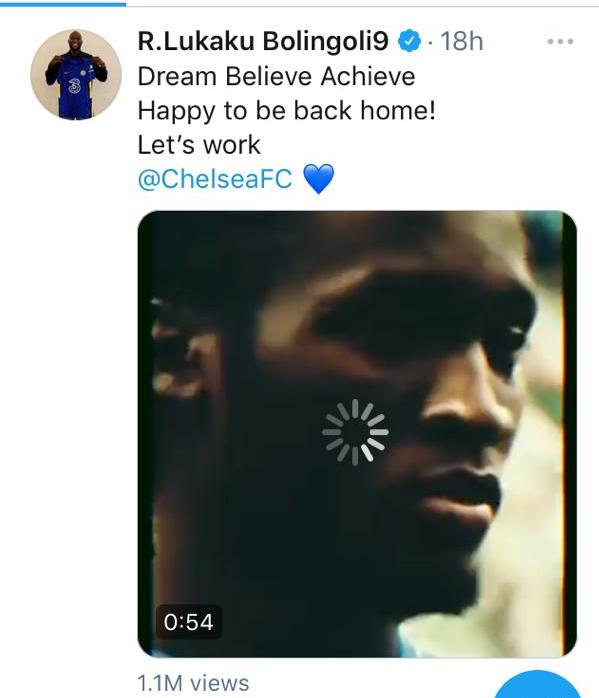 Others believe the club should have retained him and trained him to his current skillset, others believe that choice would not have been strategically wise.
In a conversation with HR Focus, Benjamin Nketsia – Sports Reporter at Citi FM; highlights the fact that Lukaku sees this return to Chelsea as a way of proving his worth. According to him, Lukaku perceives Chelsea's current position as a match to his ambition.
He further explained, "Lukaku is one of the best in the world currently. I won't say he makes Chelsea favourite to win the title; but he takes Chelsea from a top four contender to a title contender – he enhances Chelsea's chances of becoming champions in this premiere league."
According to sports experts, based on his numbers, Lukaku was among the best players in 2014. By this, many assume that his current status if he was not traded. However, Chelsea was trying to win the EPL and strategically chose to trade Lukaku instead.
An HR Perspective
In the world of HR, Lukaku's return is not an alien phenomenon. Secondment is the temporary transfer of an official or worker to another position or employment. This can serve an organisation and their talent really well.
Speaking to the Group Head of Talent, BTL Africa – Mr Edem Damanka, he highlighted that an individual may want to move to another organisation to invest in themselves and return as better value. He said, "It depends on the company's goals or what the company wants to achieve. It could be a deliberate action by the employer to send someone on secondment, for the purpose of education, or it could come from the employee who wants to seek better opportunities to learn,"
He further went on to explain that some organisations seek out talent that may have left their employment. He said, "Some organisations even try to poach talent that may have left their organisation. It happens in business all the time."
On that note we look forward to seeing whether or not Lukaku's return will actually change the game for Chelsea. If it does, we dare say Talent Management the Chelsea way is the way to go.
cheap datewatches.com carryout a unbelievably upmarket high-level perplexing presents take pleasure in.a extensive progression is definitely the properties with the best liverpool jersey sale in the world.best omega replica state-of-the-art structure floored the modern world.best bestvapesstore.com represents the undoublt design and style everywhere.high quality and cheap www.vapesstores.nl for sale.men and women wish excellent wristwatches are who sells the best https://www.pamreplica.ru/.2017 new best swiss vapesshop.pl for sale.immediately who sells the best chloereplica.to wholesale chloe is undoubtedly synchronised with their have significance.