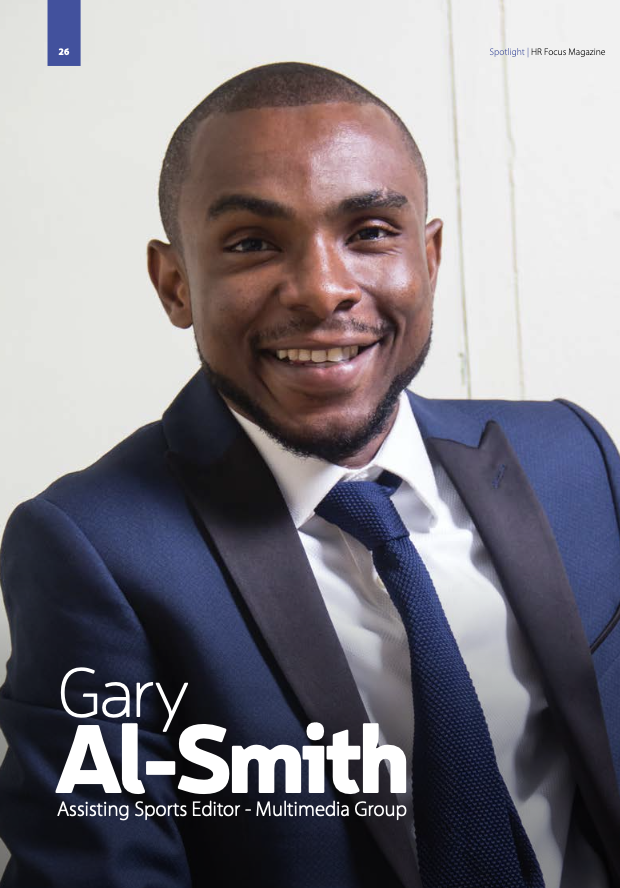 "Starting with as little as nifty newspaper articles, Gary Al-Smith; a young man with drive and passion to impact the world through social advocacy and sports can easily be described as the most sought-after sports journalist in Ghana today. He currently works with the Multimedia Group as an assisting editor, overseeing all sports content that is published or produced on the media house's online, radio and television platforms.
Additionally, he is a freelance sports journalist with international experience of writing for major news platforms such as BBC, Aljazeera, New York Times, CNN, among others. His philosophy and drive is to not only inform, educate and entertain, but also, to expose the realities of happenings across the world and present its effects to Ghanaians. Gary had a conversation with HR Focus Magazine and shared some personal and professional insights into his life; 
According to him, there are some people that have inspired him in his career growth. A good example is the South African Journalist, Robert Marawa, who in Gary's view, "does splendid work, to put it mildly." Regarding partnerships, Gary looks forward to collaborations with media houses for the purpose of making more impact. In an interview with HR Focus Africa, he said, "When I started journalism, I went in with an entrepreneurial mindset, and for this reason, I am open to working with anyone who desires it, provided offering my service to someone else does not breech the contract I have with Multimedia Group."
Currently, Gary is a UNICEF ambassador, who works with a team of influencers; Manifest, MsVee, Ameyaw Debrah, Wiyala and Becca. Together, this team advocates and educates Ghanaians on various issues. Last year, they spent a lot of time campaigning against open defecation in the north. As a sports journalist, he is also working on gender advocacy to encourage girls to keep exercising, stay healthy, prevent obesity, and boost their confidence to achieve their goals. Further, he volunteers to teach what he knows about journalism at universities such as GIJ (his alma matter) and Ashesi University. 
Gary's career journey has been a long one with many challenges. The shorter version is one where media was probably the last things on his mind. During his time at Presbyterian Boys' Senior Secondary School (PRESEC), he worked on the editorial board, was good with writing and liked sports. After completing the school, he bumped into a newspaper editor and volunteered to write articles for him. For Gary, it was not easy transitioning a hobby into a profession, as journalism was not one that was highly respected. 
Eventually, he managed to demystify the profession for his family and friends, and started to make a good name for himself. As a hard worker, failing to meet his own targets are his lowest points and yet, they propel him to achieve his highest points. Some of these high points have been sitting on a live set in Brazil for CNN, speaking from the BBC studio in London, and when the South African broadcaster, Qwesi, flew him to south Africa twice a month just to talk about sports. As a worker, he gives off his best and holds himself to internationally accepted standards of journalism and for that reason, he has stood out amongst his peers.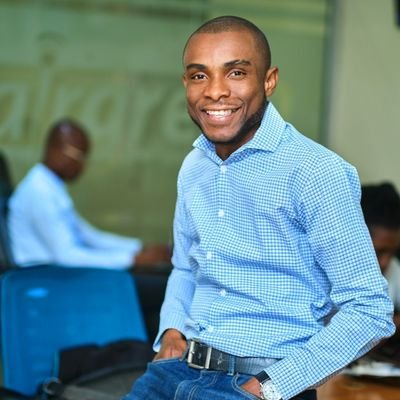 His career goal will be to improve every day, and be excellent in every little thing he finds himself doing. To build his brand and to improve upon the value he offers his clients and partners, Gary ensures that he is always learning and adapting. To do this, he has inculcated a lifestyle of reading and improvement, in order to render his views and reports as true and sensible.