Dr. George Agyekum Donkor has admonished all HR practitioners to stay relevant and informed in the world of work by joining all social media platforms. He gave this advice to over 300 HR Practitioners and business leaders during his keynote speech at the 10th edition of the HR Focus Conference; held on Friday, 14thOctober 2022 at the Labadi beach hotel.
The event constituted the Vodafone HR Forum, company exhibitions, panel discussions, keynote speeches and a breakaway session. During the event, seasoned business professionals and HR leaders delivered thoughts and had discussions on various topics under the theme. "HR's role in the future of work during an economic crisis"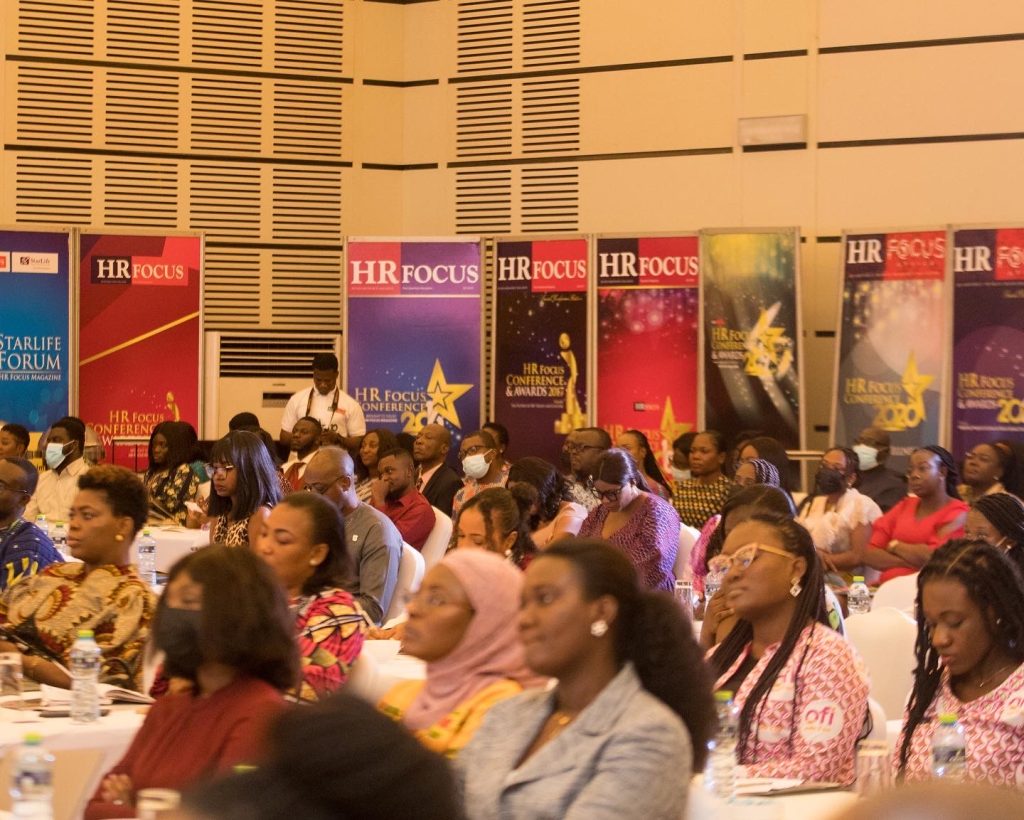 A highlight of the event was the launch of the first ever Ghana HR Report, a document highlighting guiding principles for key HR functions such as: Organizational Culture, recruitment and selection and performance management.
The report was launched by a group of professionals in the persons of the Vodafone HR Director, Hannah Ashiokai Akrong; Advisor to the CE of VRA, Dr. Mrs. Irene Stella Agyenim Boateng, Florence Hutchful, a member of the HR Focus Awards Technical Committee, Dr. Mrs. Ellen Hagan, Founder and CE of L'AINE Group, and Nana Elegba Chief HR Officer, The Multimedia Group and James Laar, MD of L'AINE HR.  During the launch, they called to other HR Practitioners to join them in the next phase of adding-on to the guiding principles published in the report.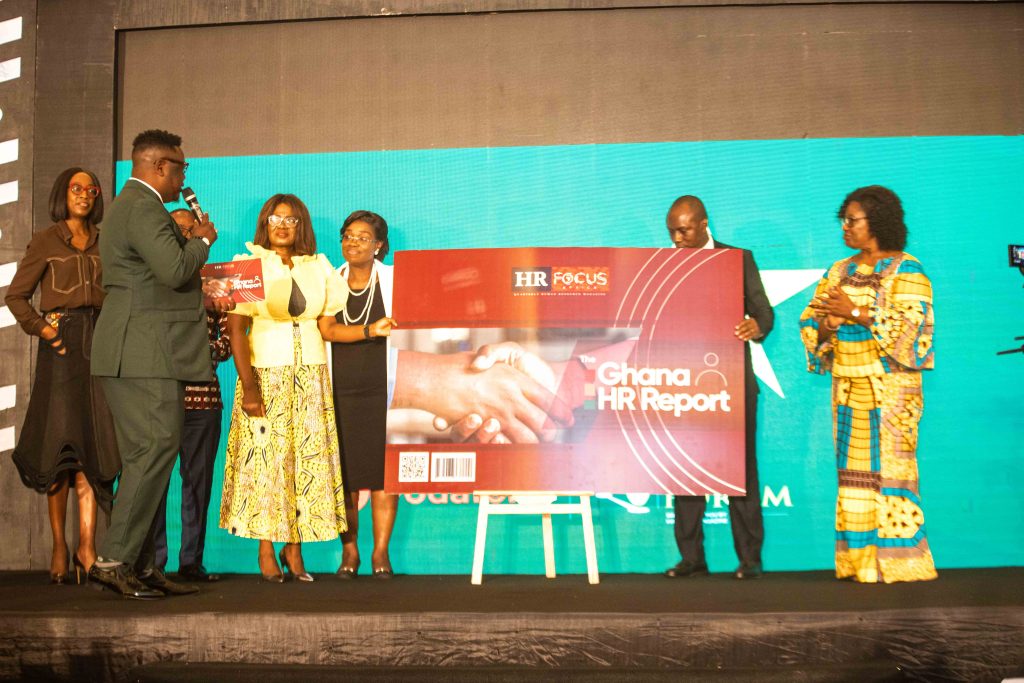 Delivering the second keynote speech at the conference, Dr. Mrs. Ellen Hagan; founder and Group CEO of L'AINE, advised HR Practitioners to be more observant of their staff, and be mindful of their mental health and general wellbeing. She said, "How your people think and feel about your organization directly affects how they contribute meaningfully to your business goals,"
Other HR Experts and professionals who spoke at the event and facilitated the various sessions include: Mr. Gideon Ataraire, CEO Allianz Life Insurance, Mr. Michael Otchere Darku, HR Director, Unilever Ghana, Mr. Clement Wiredu, CEO of Becksworth Consult, David L.O. Mills, Head of Human Resources – PETROSOL, Vera Nutakor – Head of HR, Devtraco LTD, and Hope Yibor, People Development Lead, OLAM Agri/OFI,
The 2022 HR Focus Conference is organised annually by HR Focus Africa, Ghana's first ever HR Magazine. The event was sponsored by: Vodafone, Old Mutual, EBID, OFI, Enterprise, Databank, Allianz, Acacia, Vivo Energy, SIC, Rabito, Intake, Petra, L'AINE, Humanmanager, Enclave and Global Frontiers. The event is organised every year to create a conducive space for HR practitioners to ideate and learn from each other.