Dr. Hazel Pobewa Berrard Amuah, the Chief Executive Officer of Prudential Life Insurance Ghana, is launching a book for the HR Community titled; "The People Factory". She is launching this book in addition to three other books during the month of November.
Hazel is a Chartered Insurer and a multiple award-winning seasoned business leader with over twenty-five years (25) of experience across industries and geographies. She is also a British-Certified Executive Coach with Cross-Cultural Certification from the USA, with two terminal degrees from Switzerland and America.
In a previous interview with Dr. Berrard Amuah, she expressed how much she loves to read; "I am an avid reader who reads everything from electronic print to hardcopy documents. If I am not riding my bicycle in my spare time, I am definitely holding a book to read", she told the HR Focus Team. So this came as no surprise to the HR Focus team when she informed us that she will be launching not one, but four books this month.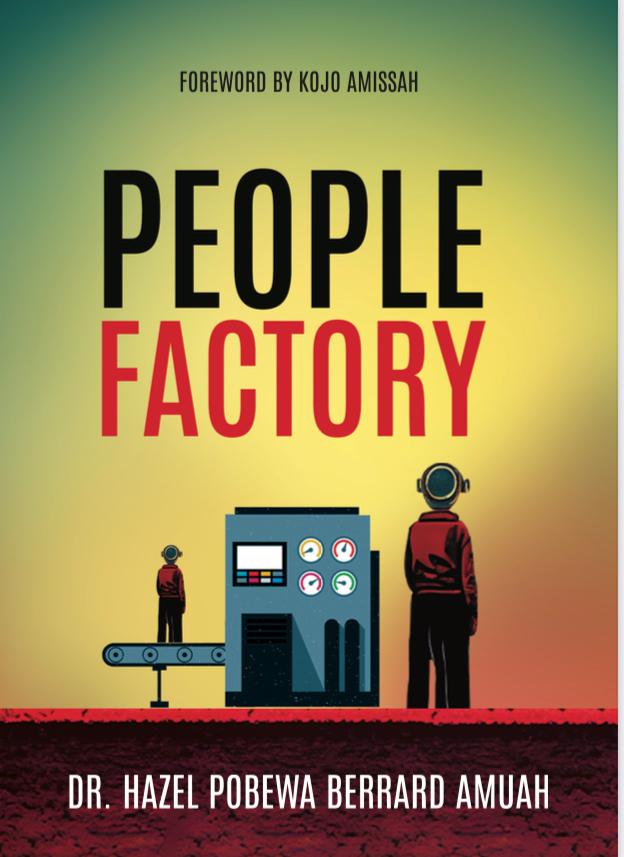 Speaking about People Factory, which she calls "a gift to the HR Community", Dr. Berrard said "I was inspired to write this book because I realised that people practicing HR did not know much about HR. So with the years of experience I have in HR, I wrote this book as a blueprint for people who want to learn more about the industry. And for those who would like me to mentor them, this is over twenty-five years of experienced culminated in one read!"
Some seasoned HR Practitioners who have expressed their thoughts on the book include: William Easmon, HR Director of ABSA , who said "People Factory is a must-have for everyone; from the Chief Executive Officer to the Entrepreneur who is just starting out, to the Tech guy who has invested his all in his start up." Dr. Jeff Bassey, the Country Director of Professional HR Certification, Africa, also said "This could pass for a textbook. In fact, this is as good if not better than any textbook and juxtaposes soft skills with hard skills. The objective writing style of the author makes this an exciting read."
Also sharing his thoughts on the book, Raymond Noon, HR Director of Friesland Campina, Africa, said "People Factory is that book that must be found on every shelf in every library. I have never looked at organisations the way it was captured in this book. Brilliant!"
HR Focus is very inspired by Dr. Hazel Berrard Amuah's feats and we cannot wait for her to bless the HR Community with more "gifts".