On Monday, 10th October 2022, Allianz Ghana held the Half Year Employee Recognition awards ceremony. This awards ceremony named and recognized sixteen employees as the "Half Year Employee of the year 2022."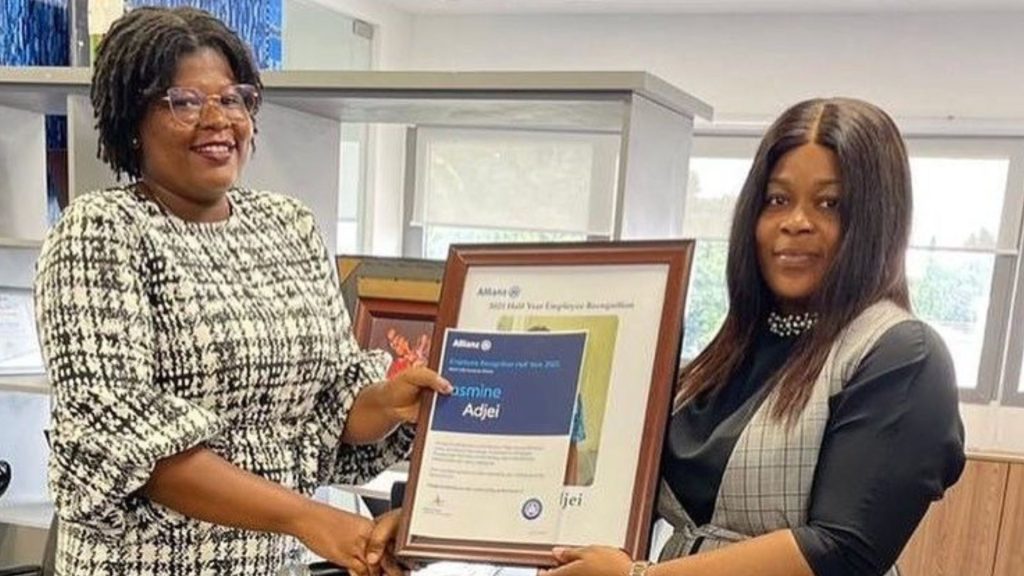 These sixteen employees were each chosen from branches across the country, including the Allianz Ghana Head Office. According to Allianz Ghana, employee recognition is a central part of their organisations' activities.
They organize this awards ceremony twice every year: half year and end of year; to recognize and award hard working employees. The initiative was started to make hard working employees feel valued and appreciated and also to reiterate a positive reinforcement.
Showing employee appreciation is a great strategy to keep organisations successful. In HR Management, formulating and implementing policies that reward employees will directly influence how they work and feel about your organisation.
We spoke to the HR Group Head, Olivia Anaman Doe, and she said, "At Allianz, our people matter. We believe that an organisation's successes are as a result of the hard work, dedication and commitment of our employees". By organisational successes, she was referring to: securing the future of our customers, growing our business into profitability and winning numerous awards.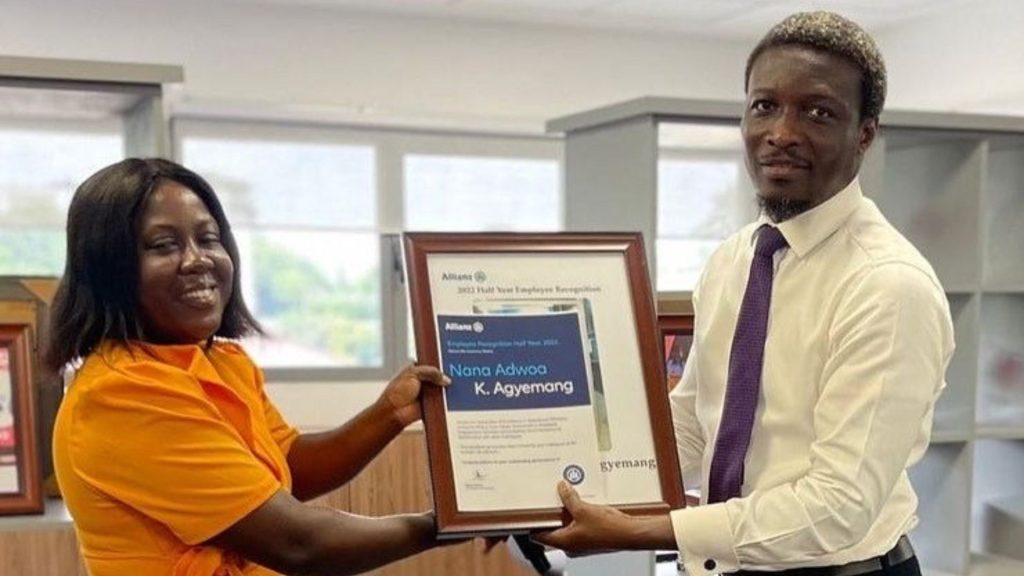 She further explained that the organisation views their employees as their most valuable assets and as such, they do their best to constantly acknowledge their contributions. For four years, they have consistently done this, and it has proved worth the effort. She said, "Our employees feel valued because the company recognizes their hard work and commitment. Also, this increases their morale to work harder and smarter."